Cleaned the carbs. Did seem a bit better but still idling too fast even with the slides bottomed out.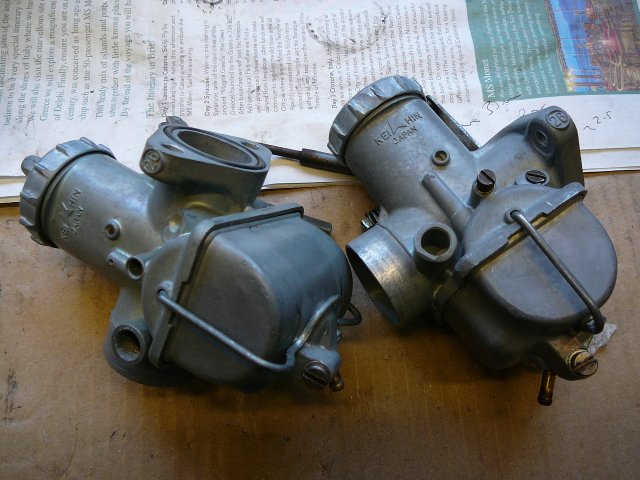 When I tried in the street, gearchange was very poor but my thinking was that it was more clutch than gearbox related. I tried to adjust at the adjuster on the RHS engine cover but this was jammed. On stripping down I found that the spring from the grease nipple had been pushed out and jammed the barrel not something I had seen before. While the cover was off I started a bit of cleaning …. the combination of dirt + oil/grease is not easy to shift.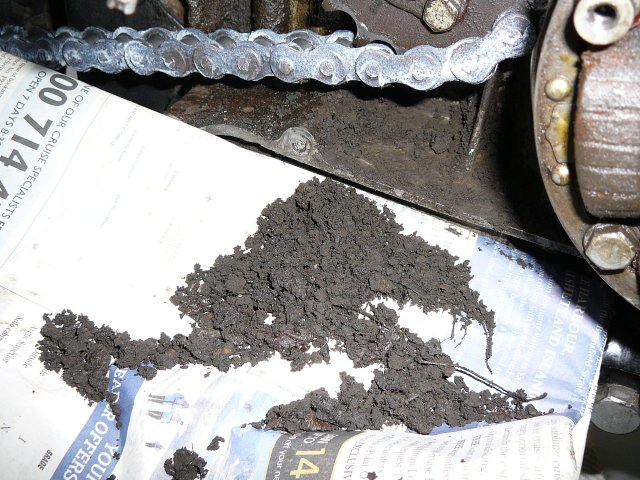 Putting back together, the clutch felt a lot better and the gearchange much improved.
The next thing I wanted to do was to try and quieten a bit. As purchased it just had open pipes so was a bit too loud (for my neighbours). The options I had recommended were to look at VW beetle pipes and making baffles. The VW pipes were quite cheap, I managed to get a new pair for about £16 and they would just push fit into the end of the existing pipes. The problem is that they would be a very tight fit and I do not think I could ever get them out again if I wanted to restore the pipes in the future. I therefore also bought some parts to make up baffles; plumbing fittings, end caps and 22mm perforated tube.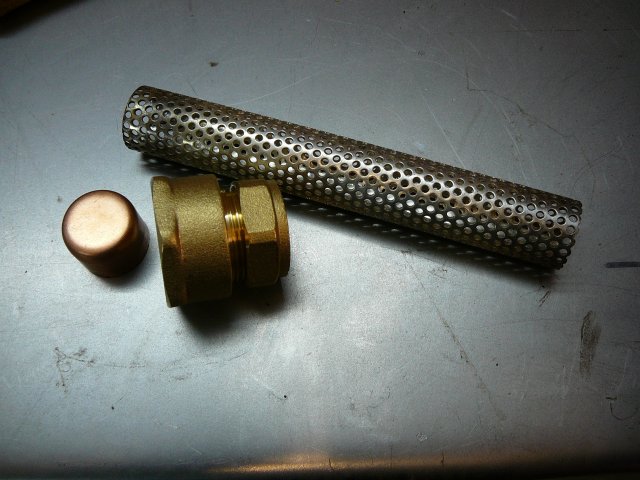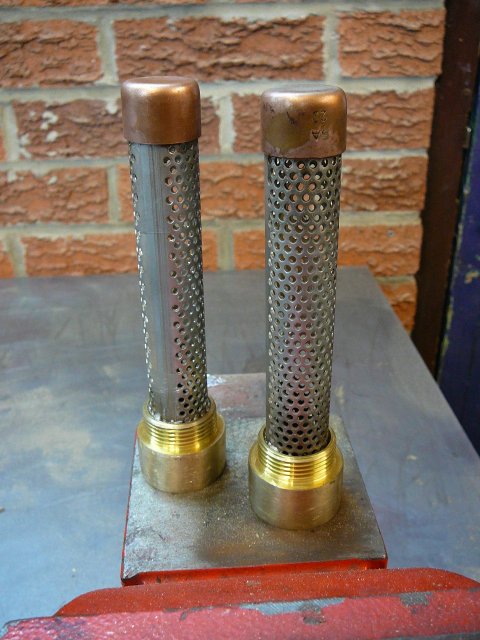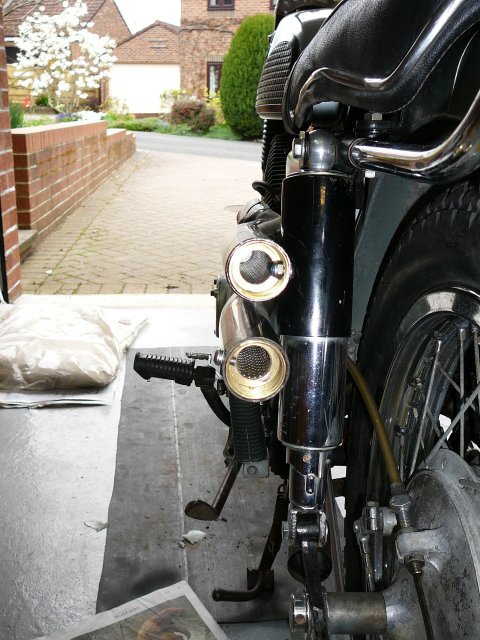 I made up the baffles, they were soldered together though probably not needed and the fitting filed down to fit the 35mm id of the exhausts. No science involved in the design. Do they work? I did try measuring noise levels with an app on my phone but this was not really successful but to my ears they have definitely reduced noise levels though not to a massive degree.
After I had finished them I noticed you can buy universal baffles cheaper than the parts I used but that would not have given me the same satisfaction as making them.
Now I am at a bit of an impasse as I wanted to thoroughly test the bike to decide what to do next: go for a full restoration, run as is for a while or whatever but given the virus restrictions that is not possible at the moment.
Greg