Started by dismantling the forks. Condition does not seem too bad though still full of sludge at the bottom despite a recent oil change. They will need new seals as some oil is getting past them. Problem is likely to be finding gaiters to fit.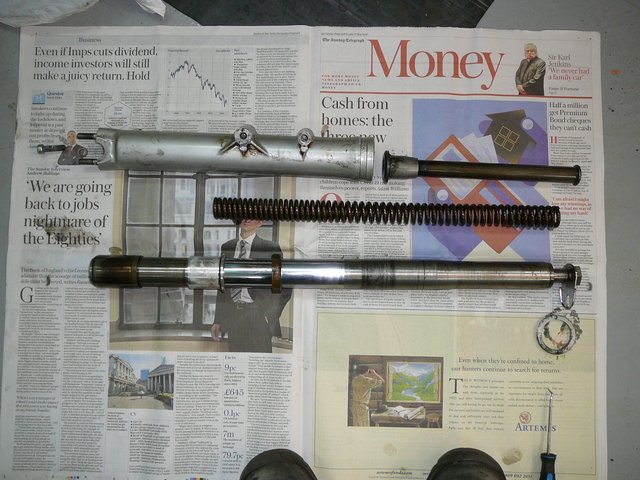 Also started dismantling the rear shocks. For the CB77 shocks I was able to compress them enough by hand to remove the collets but either I am getting weaker (likely) or the spring is stronger on the CL as I had to make a tool to compress. Metal would have been more elegant/durable but with the tools and materials I had it was much easier to use some plywood and it worked well.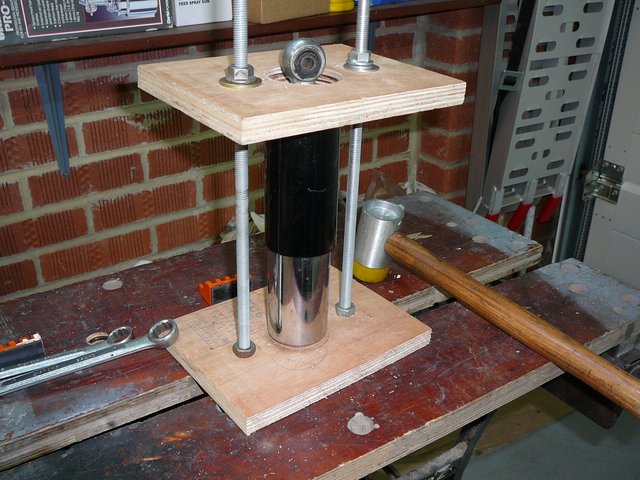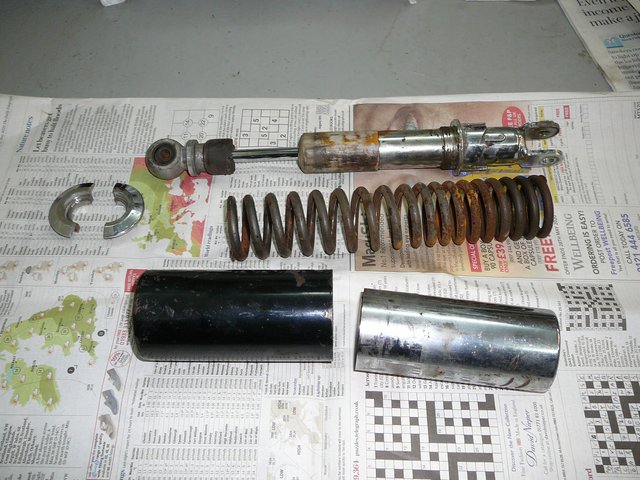 There is some damping in the shocks and no obvious oil leaks but not sure if the damping is good enough. The covers also need quite a bit of work. I will have to look into seal availability especially as I do not have the skill or equipment to produce new seal holders as I think G-man did on his shock rebuilds.
Interestingly the shocks had been mounted using 7mm bolts in 8mm bushes!
Greg