Dream MF350 from 1956.
Restored from a crap. 10 years restoration... Engine runs and electrical devices work.

Propably the rarest Honda in the world now. Only 5 bikes known worldwide. Short series produced (only during a couple of months 56/57).
It was modified SB350 model. SB had 14HP, MF has got 20HP.
Honda Dream MF was the most powerfull Honda of the early era.

MF was a short series prepared to the races. Please see the picture from 1957. Mr Soichiro Honda is a man with a hat, and the MF is here too (without the covers, with modified rear suspension and seat).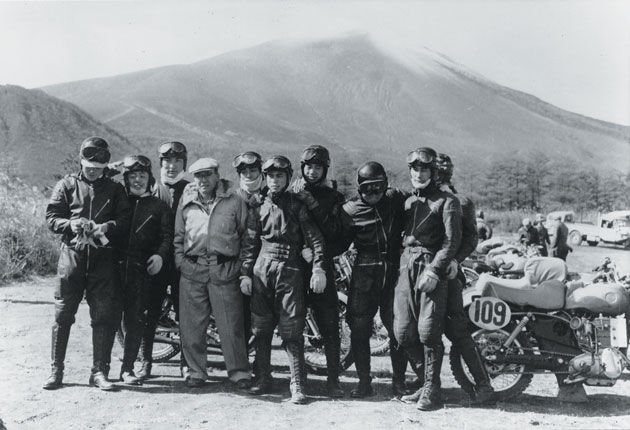 Also compared with Dream SB, MF has got different fender's fin and front suspension - 4 swingarms (not forks like in SB), winkers in an amazing shape (only one Honda model had this lens shape and this is the first Honda with winkers - earlier Honda had semaphores as option), different horn, tank, rear seat and many, many smaller things. But the most beautiful is banana type pipe. Also a lot of modifications in engine - bigger valves, different head, bigger intake and filter, different camshaft.
Last time I recognized that MF has got the top solutions, don't known in other Japanese bikes from 1950's.
1. Brake integrated with the sprocket.
2. You can switch directly from the last gear to the first.
3. And the enigne has got 2 separated oil chambers. One for the clutch and gearbox, second for the cylinder and head. So you can use different oil for clutch and gearbox and different for the combustion chamber.
4. Gear indicator
5. Rear sprocket rubber damper like in the modern bikes
6. Electrical turn signals (semphores were used in other bikes)
7. It is the first Japanese bike with RAM air system (dynamic boost).
Bike is so rare that Honda hasn't printed part lists for this model, which covers engine area. All other models had suitable part lists.
MF350 before and after restoration: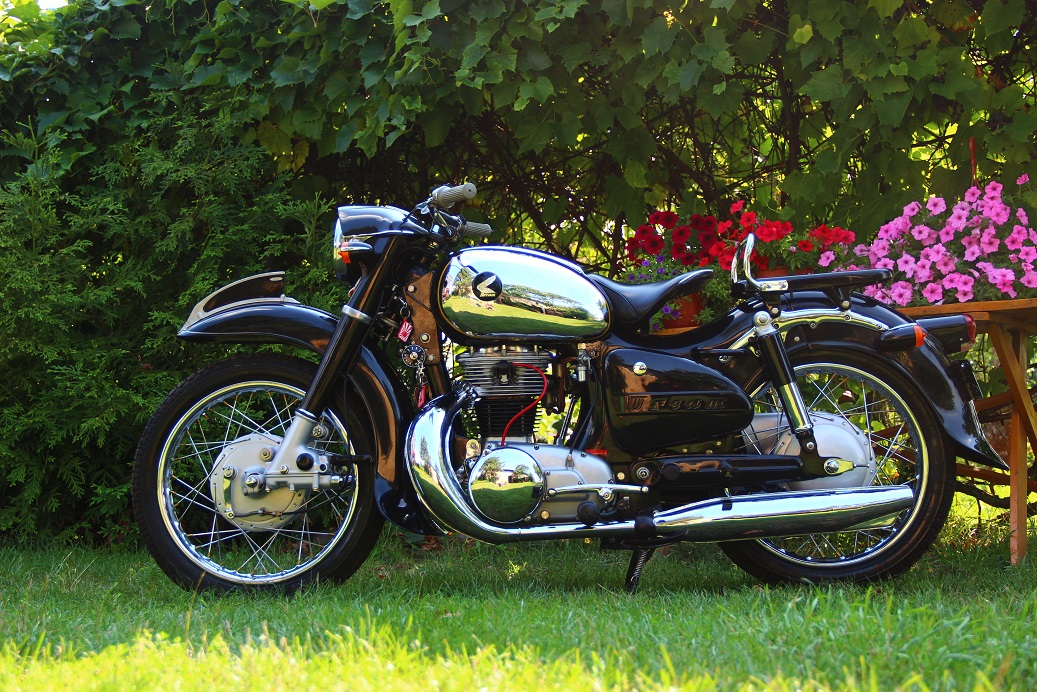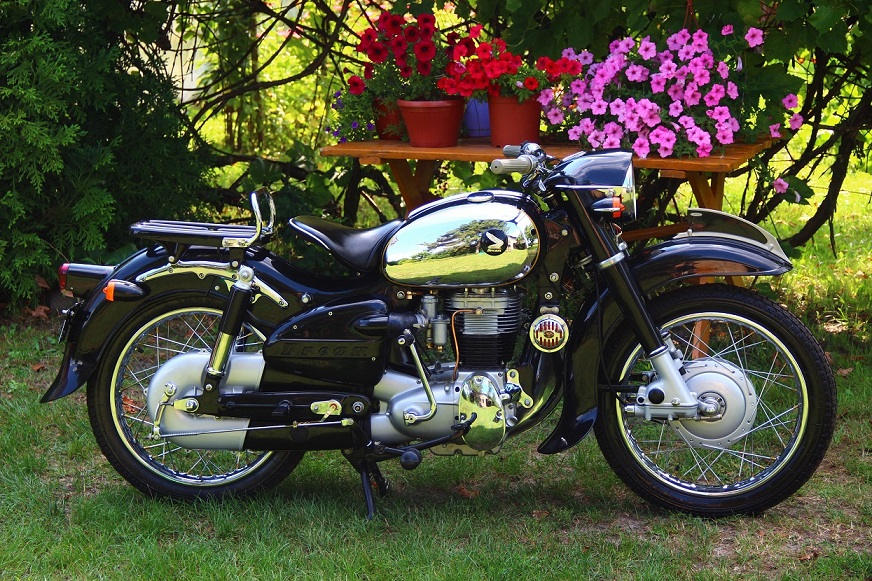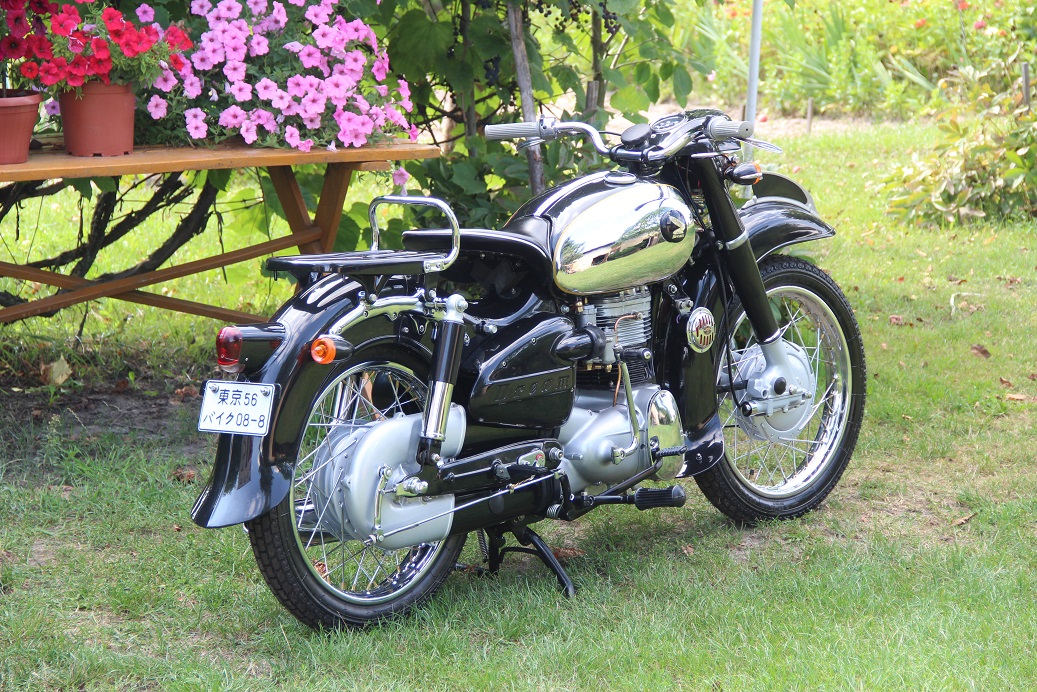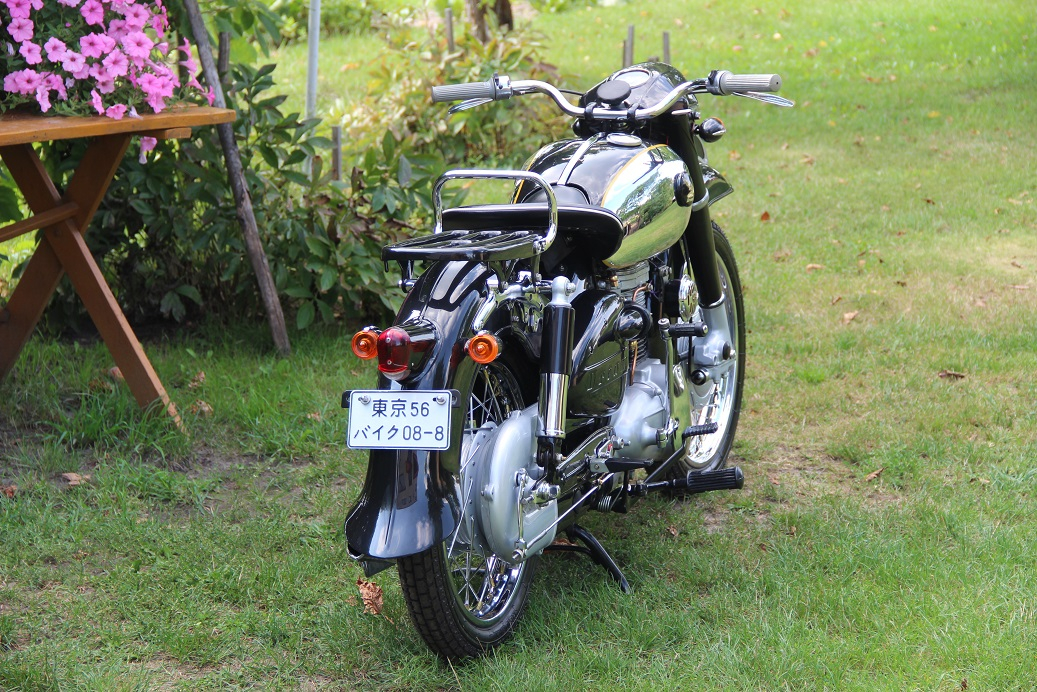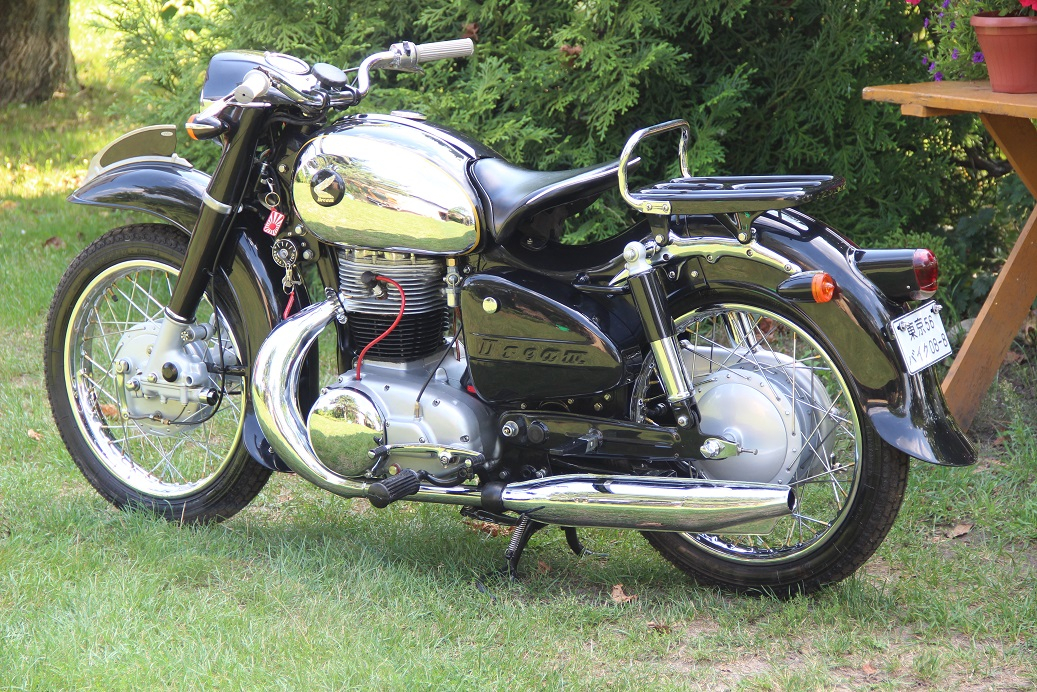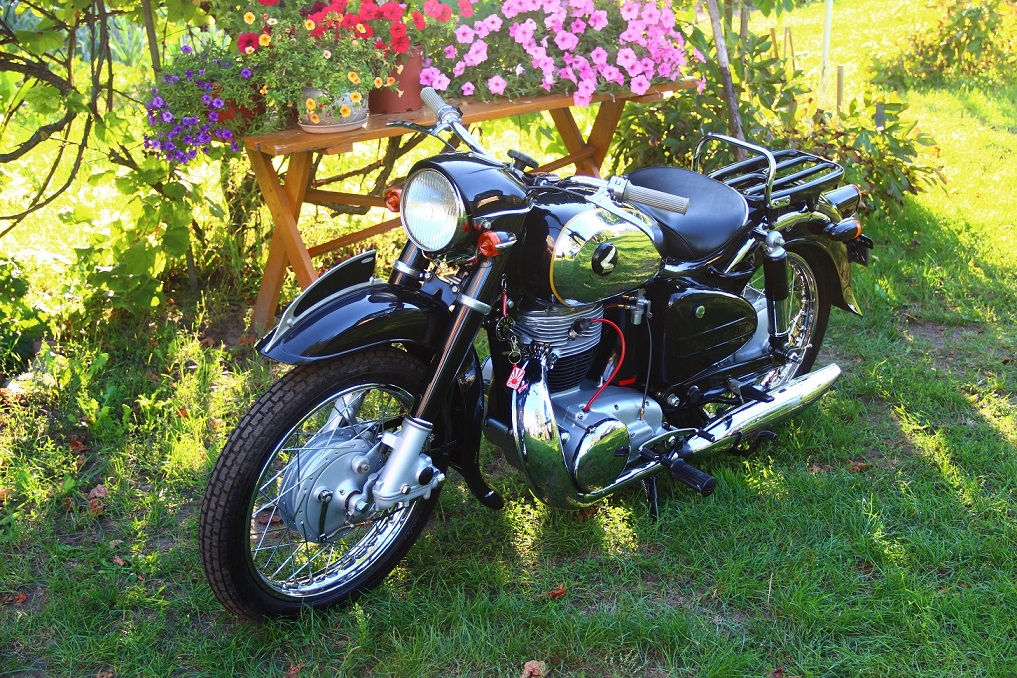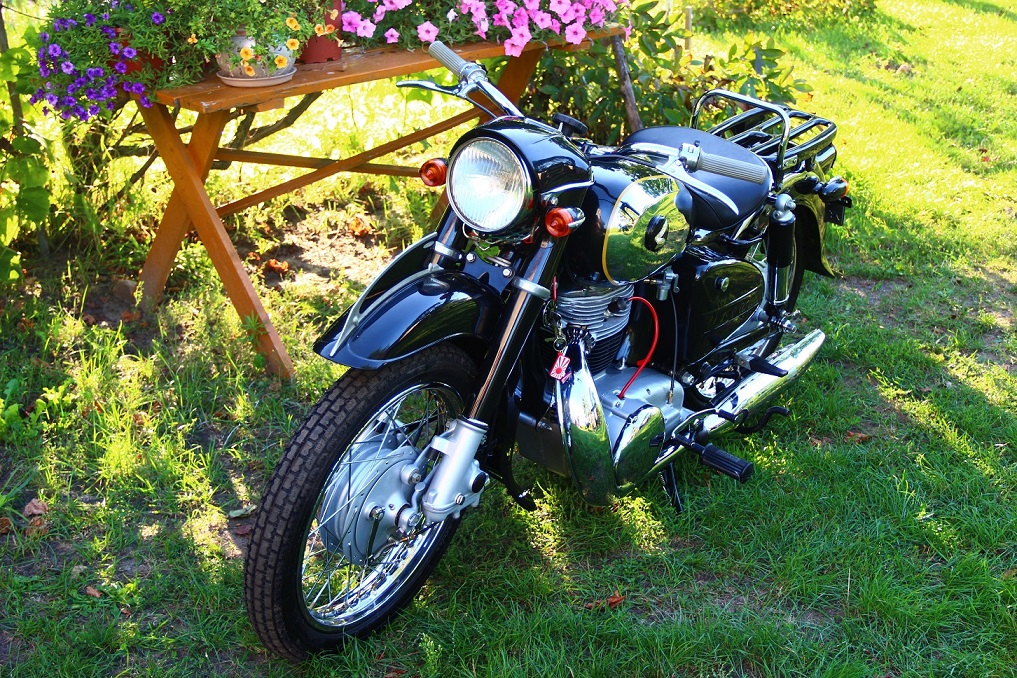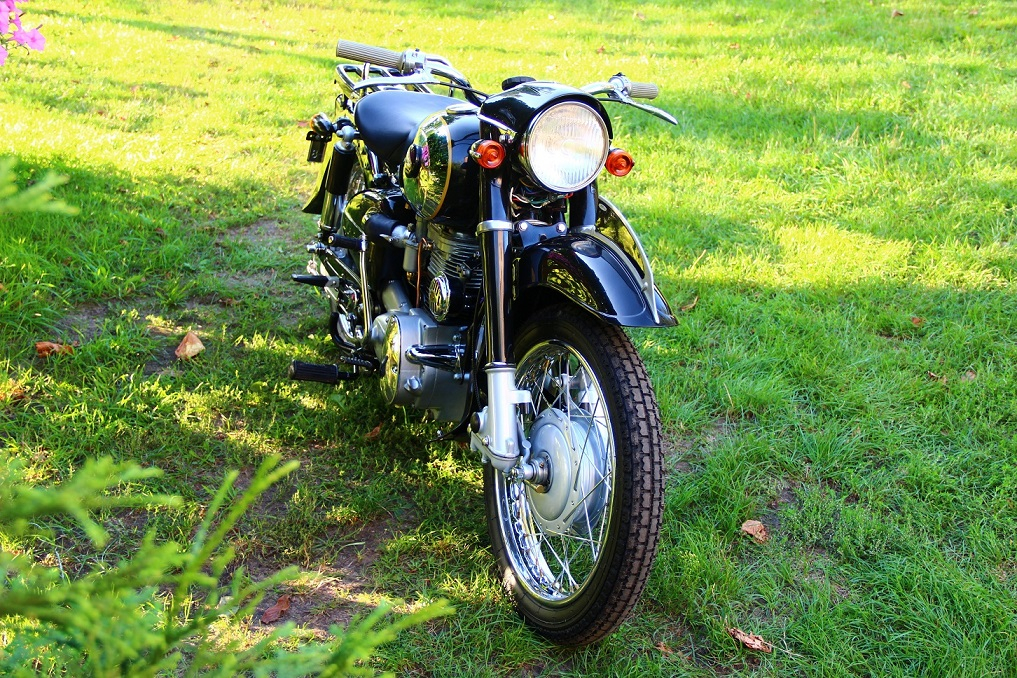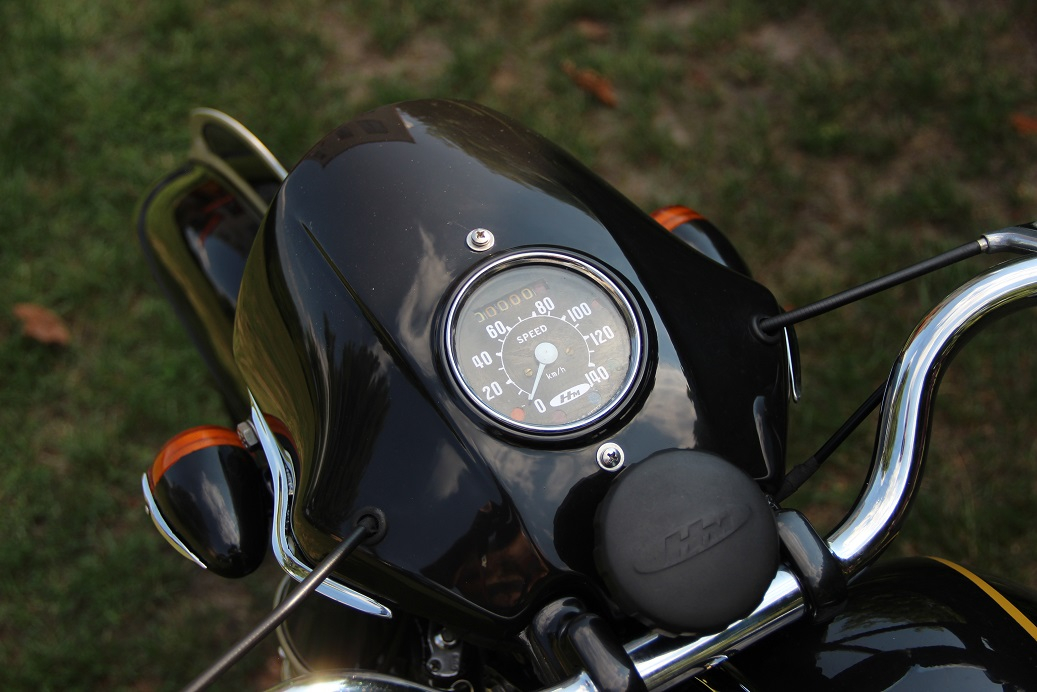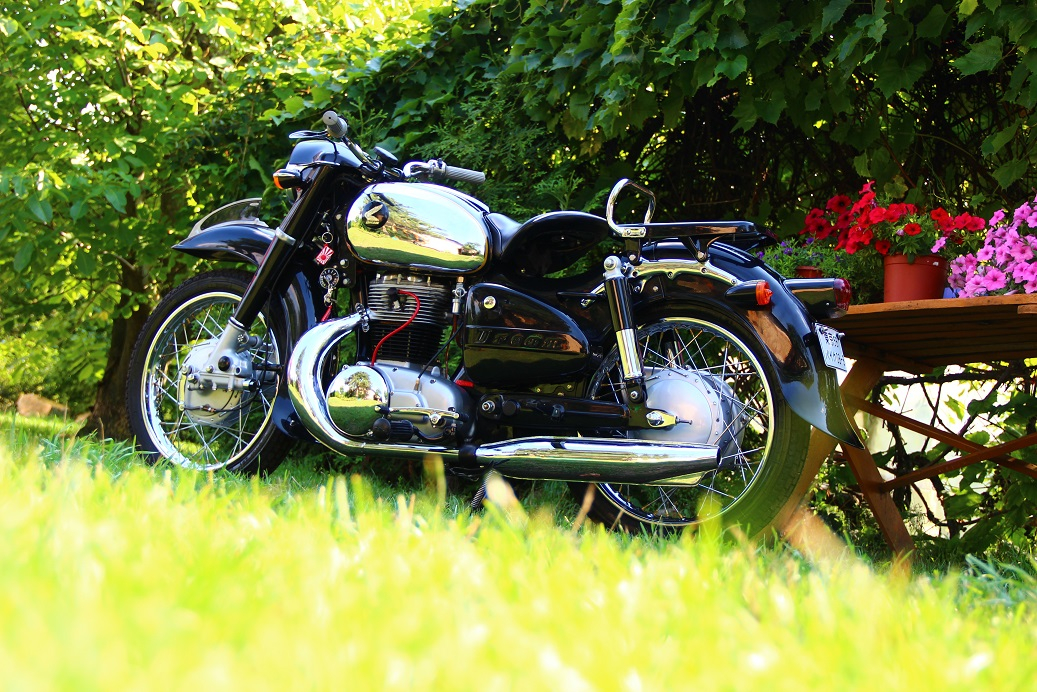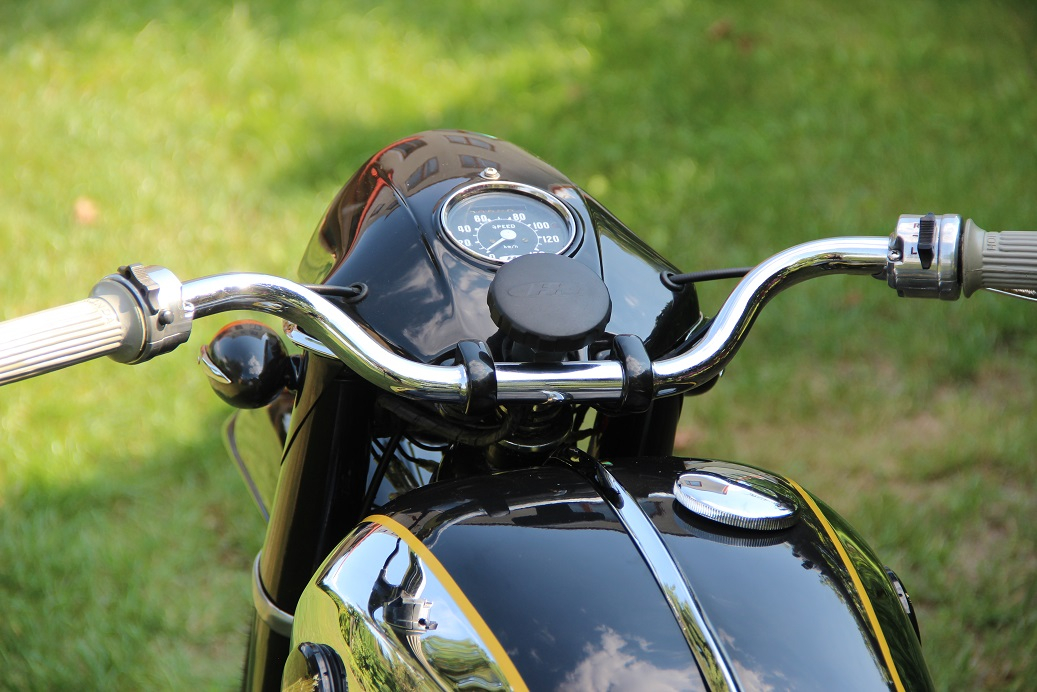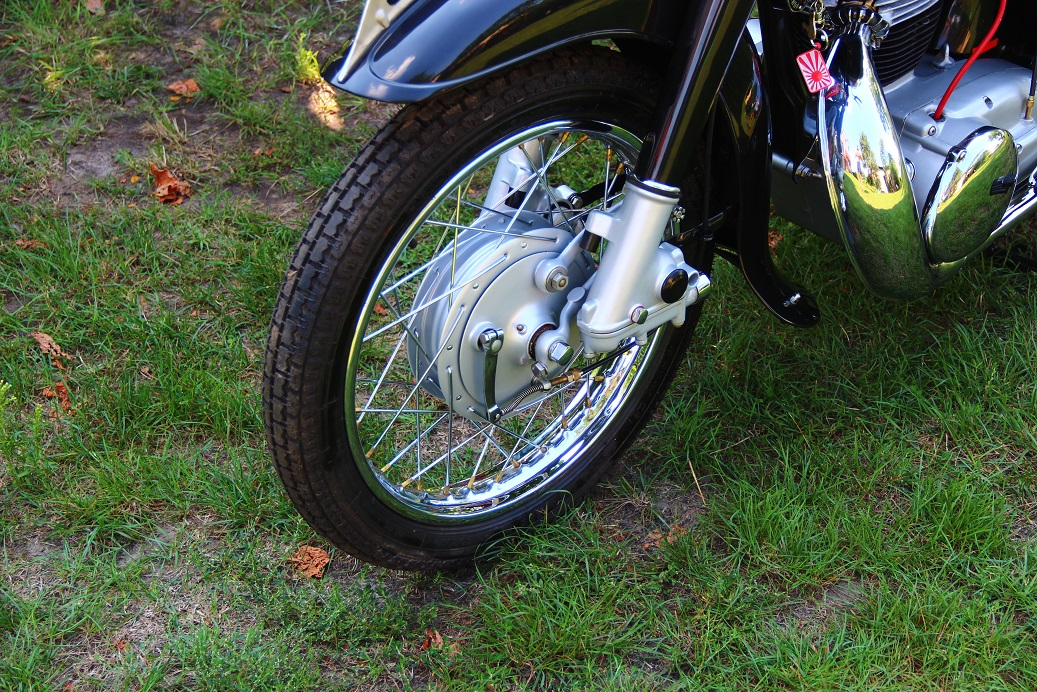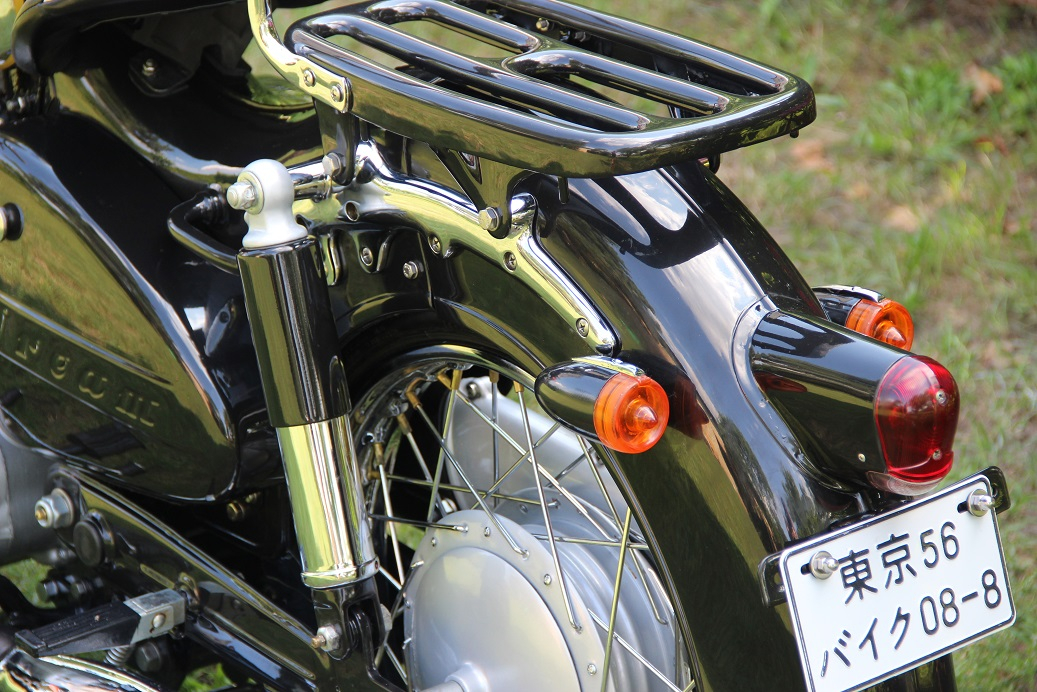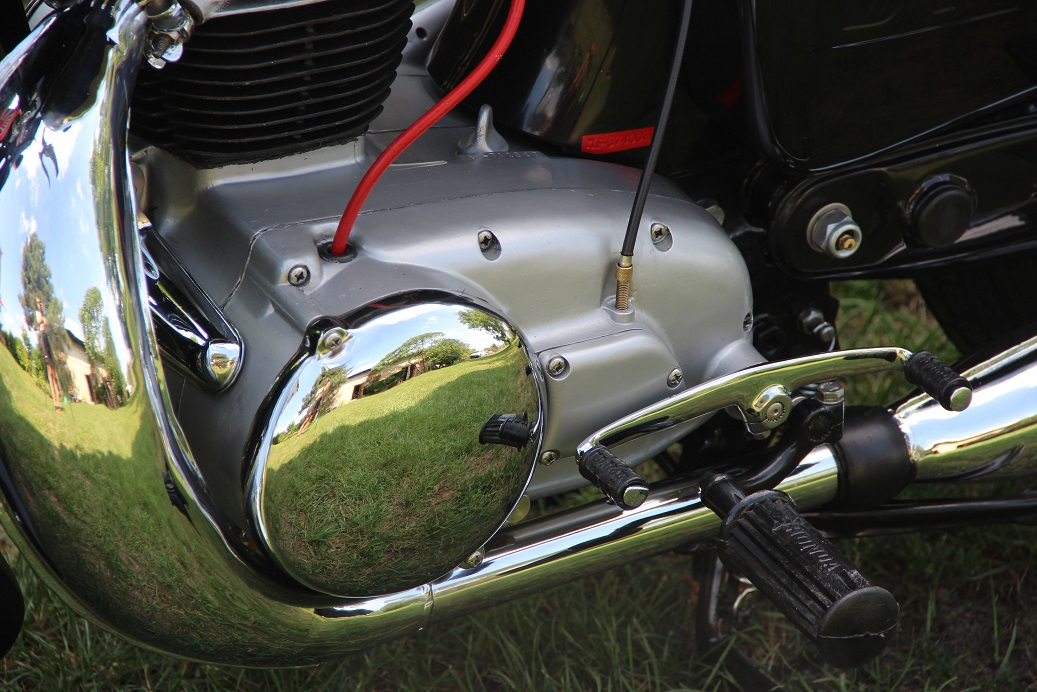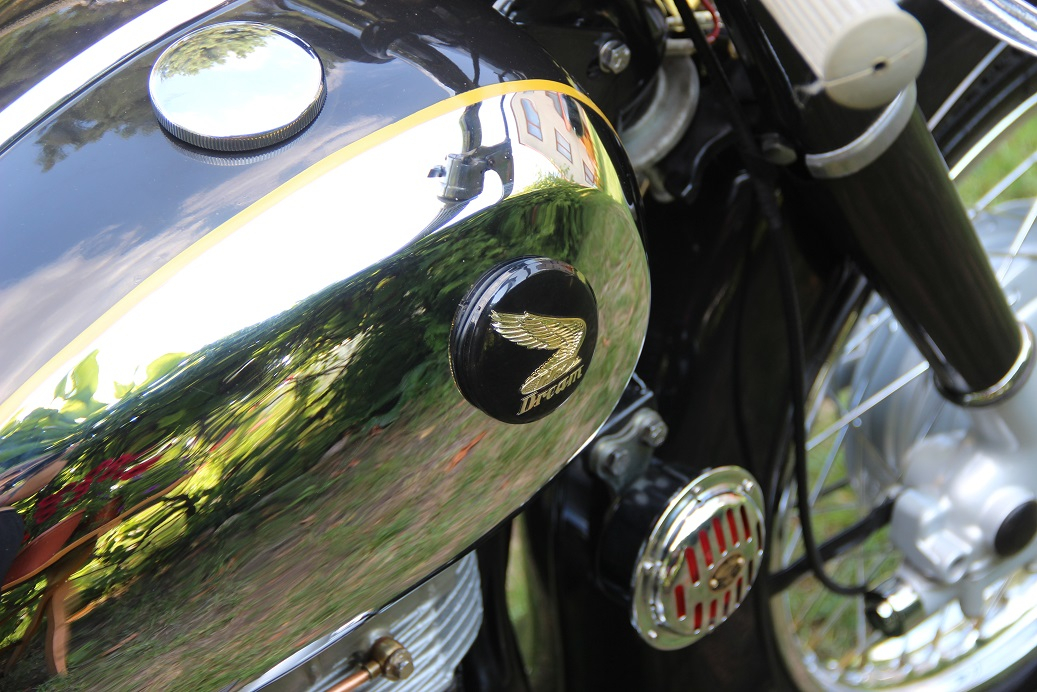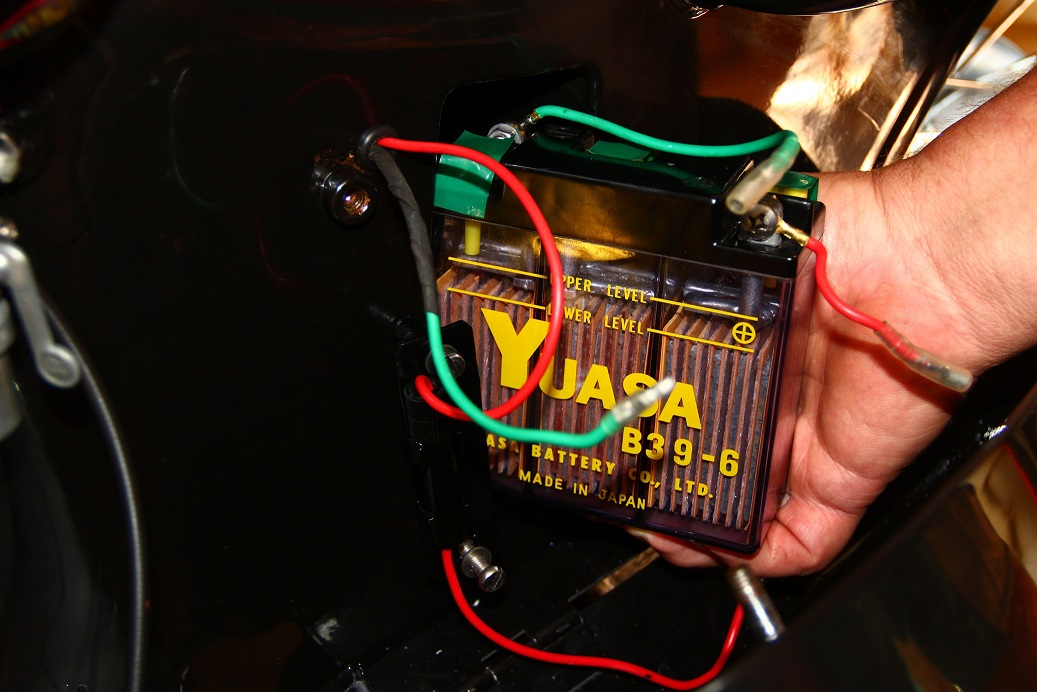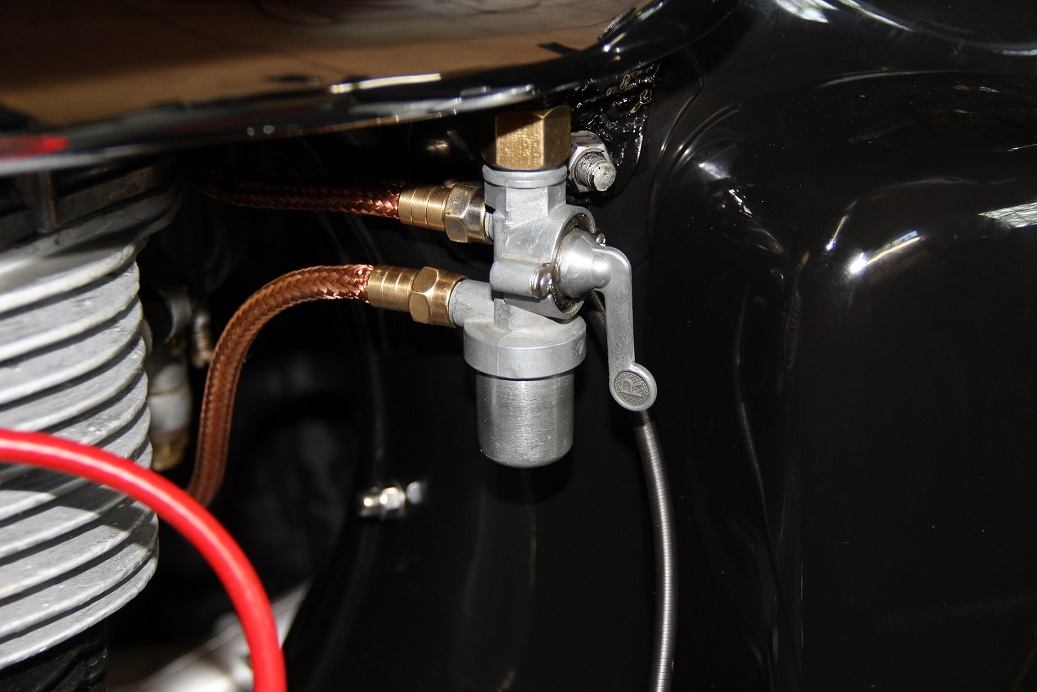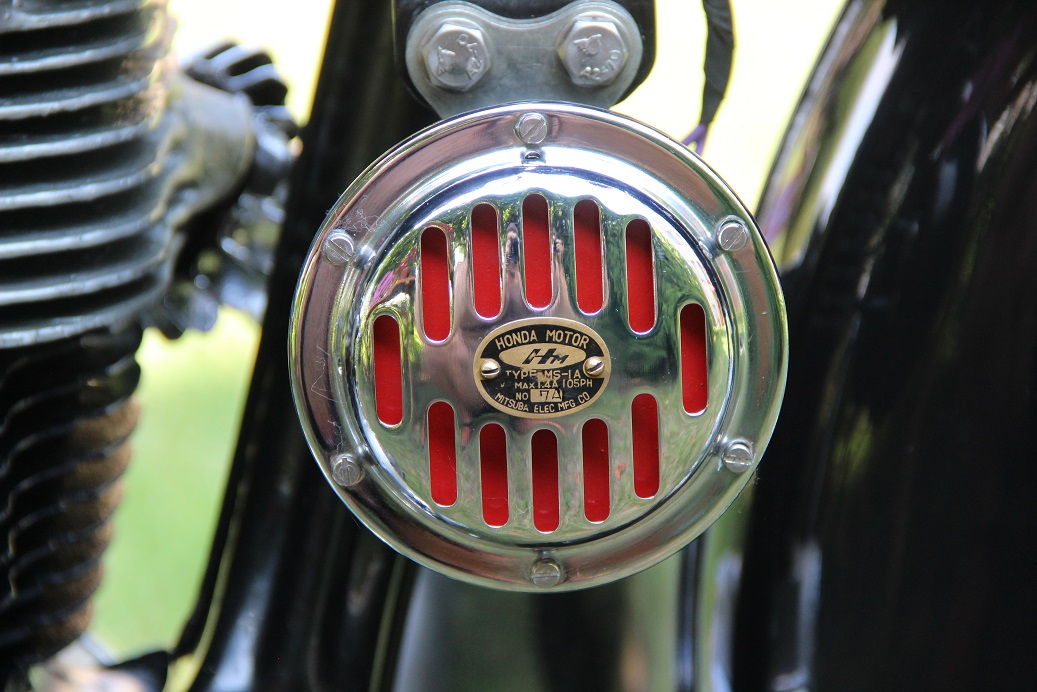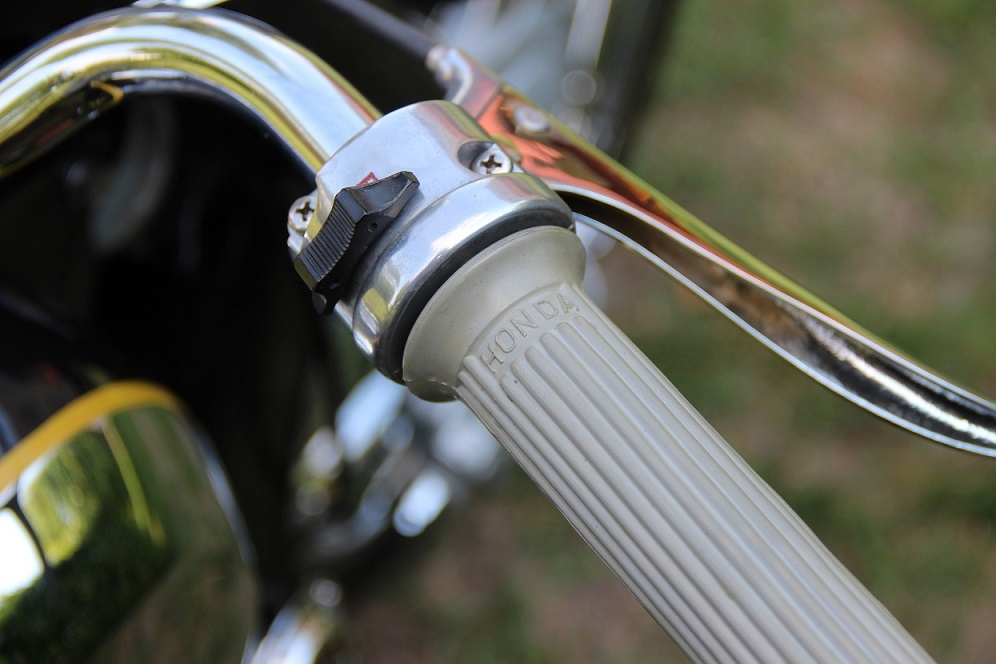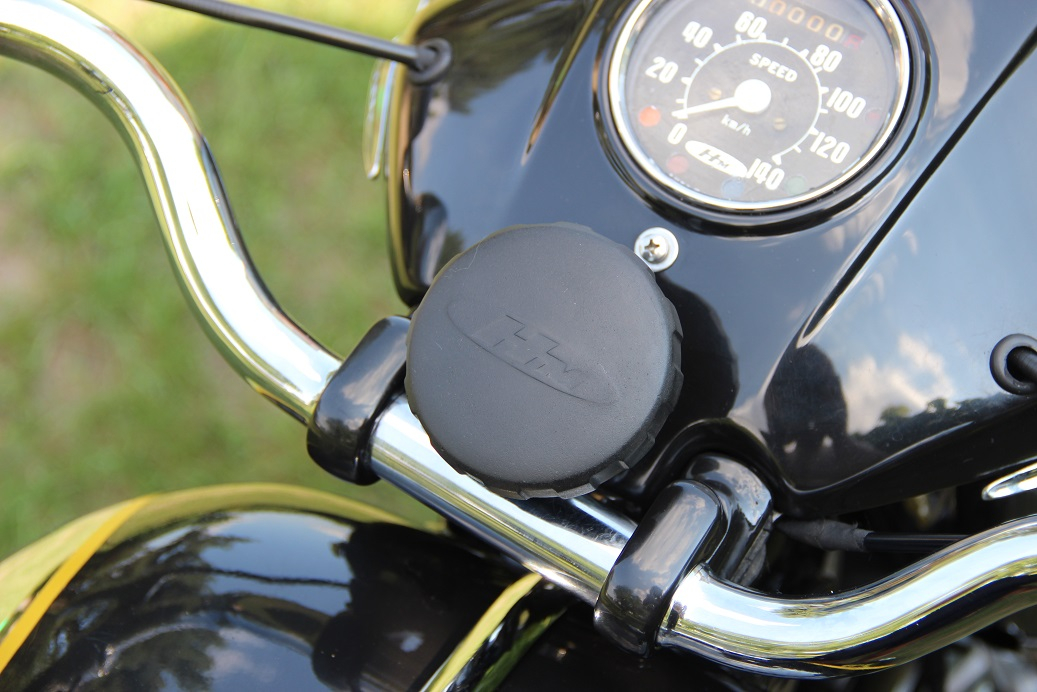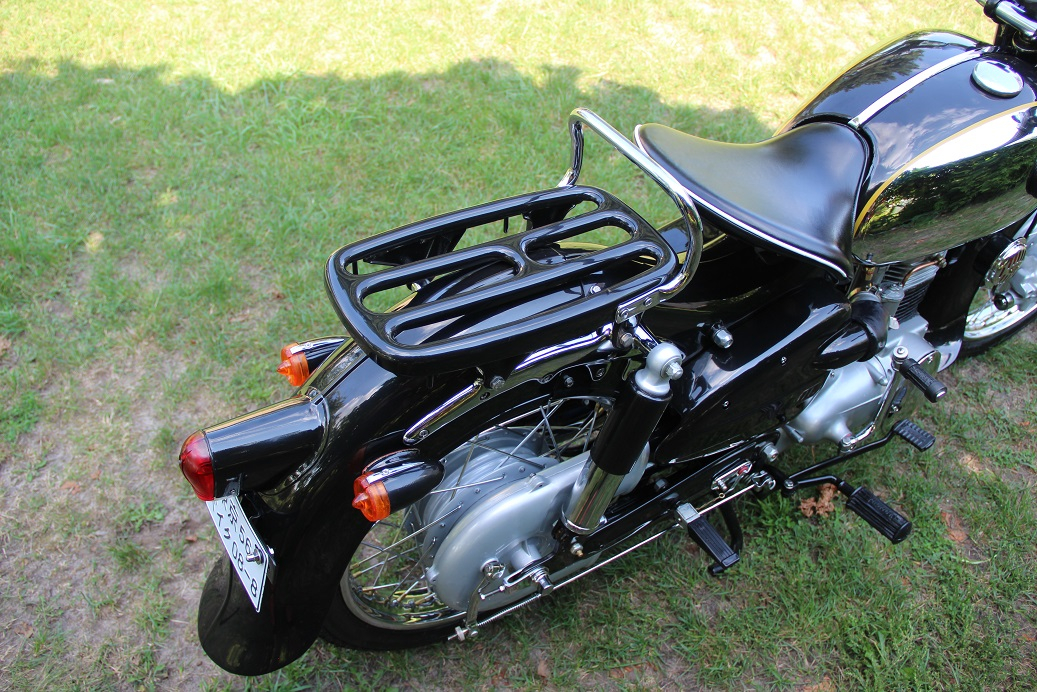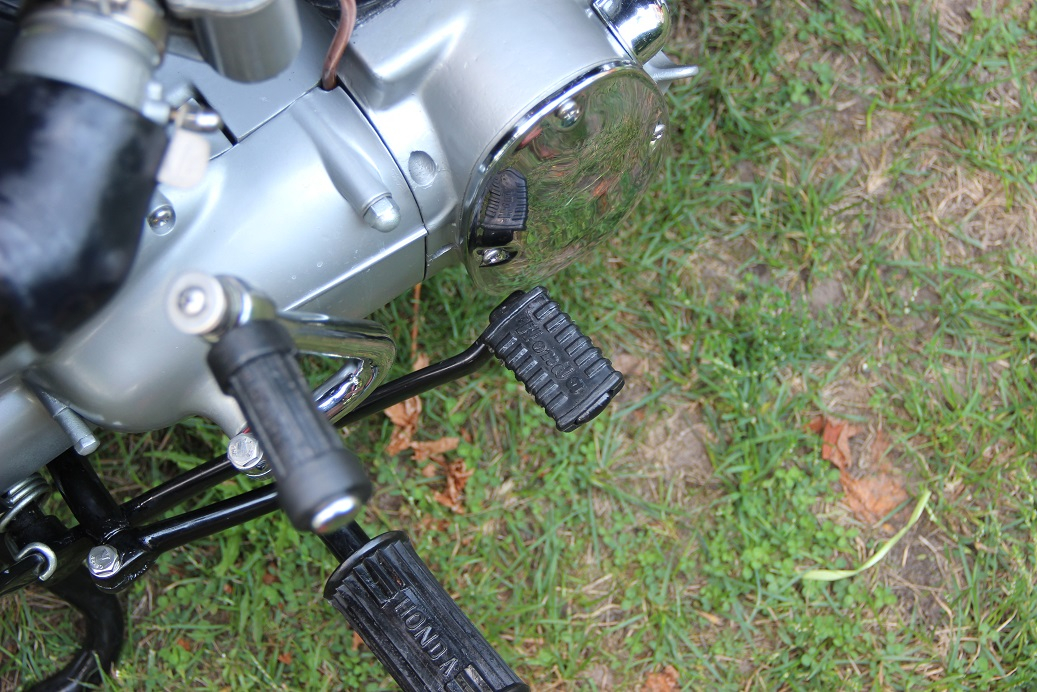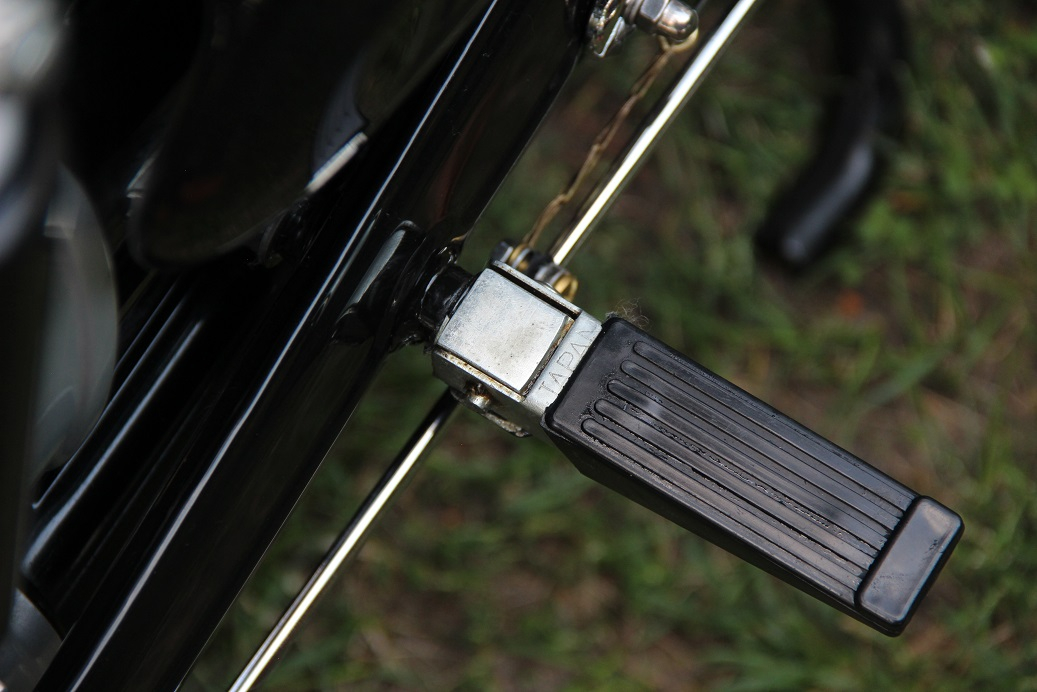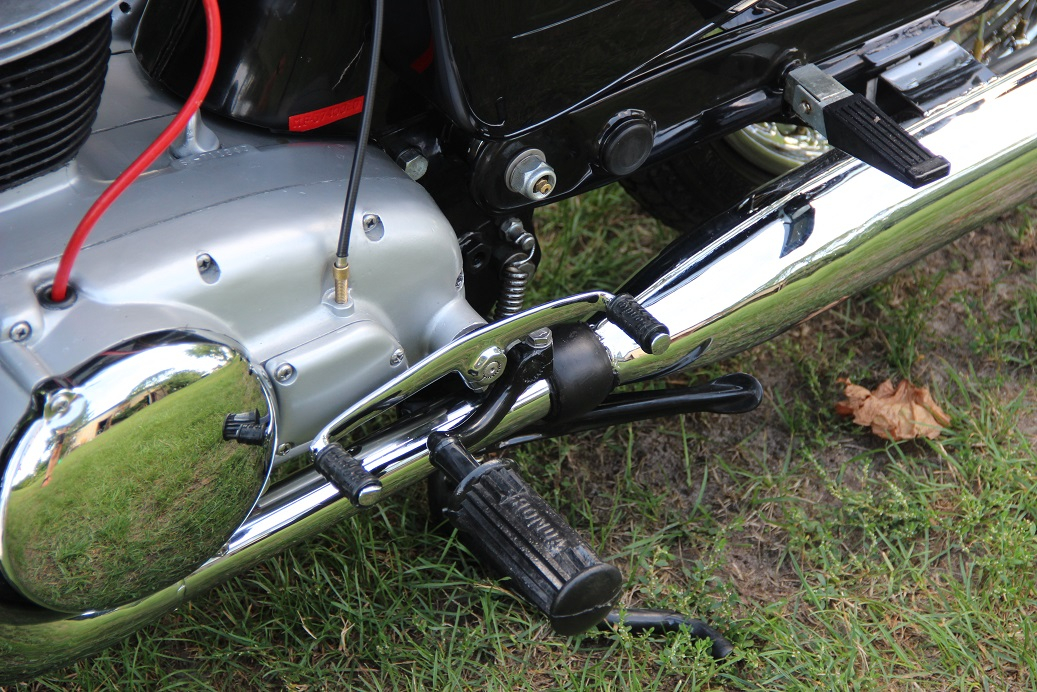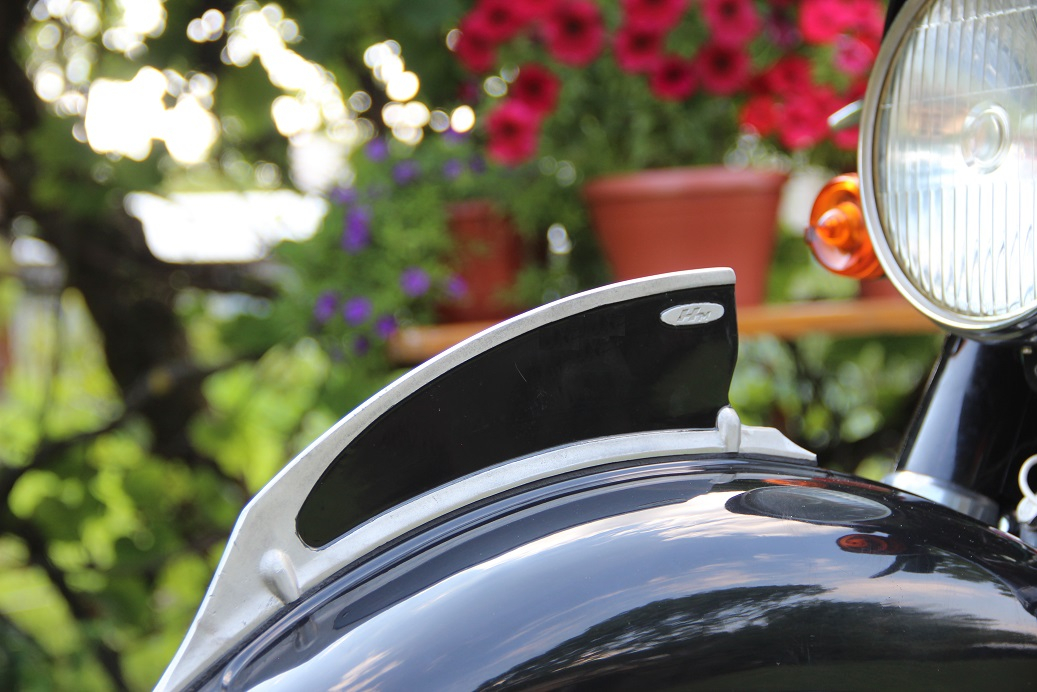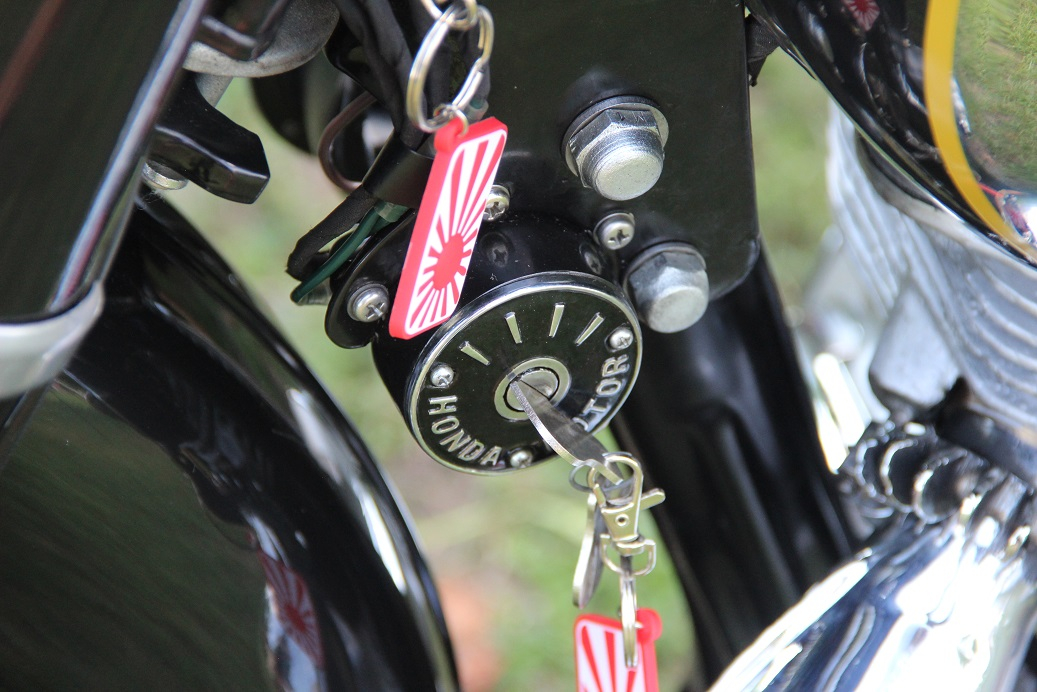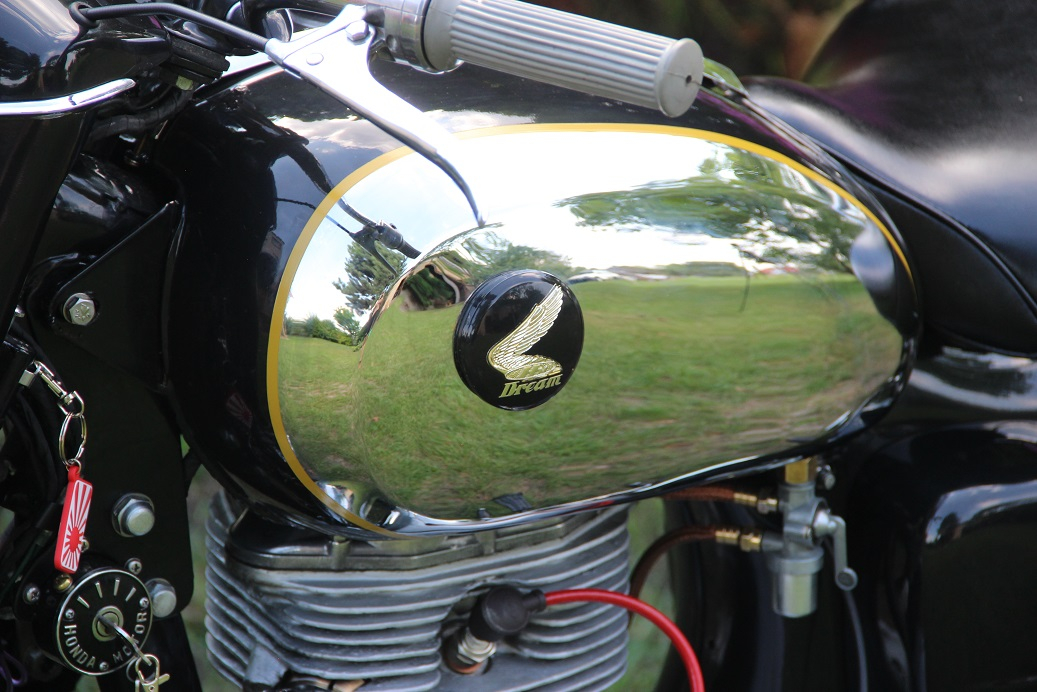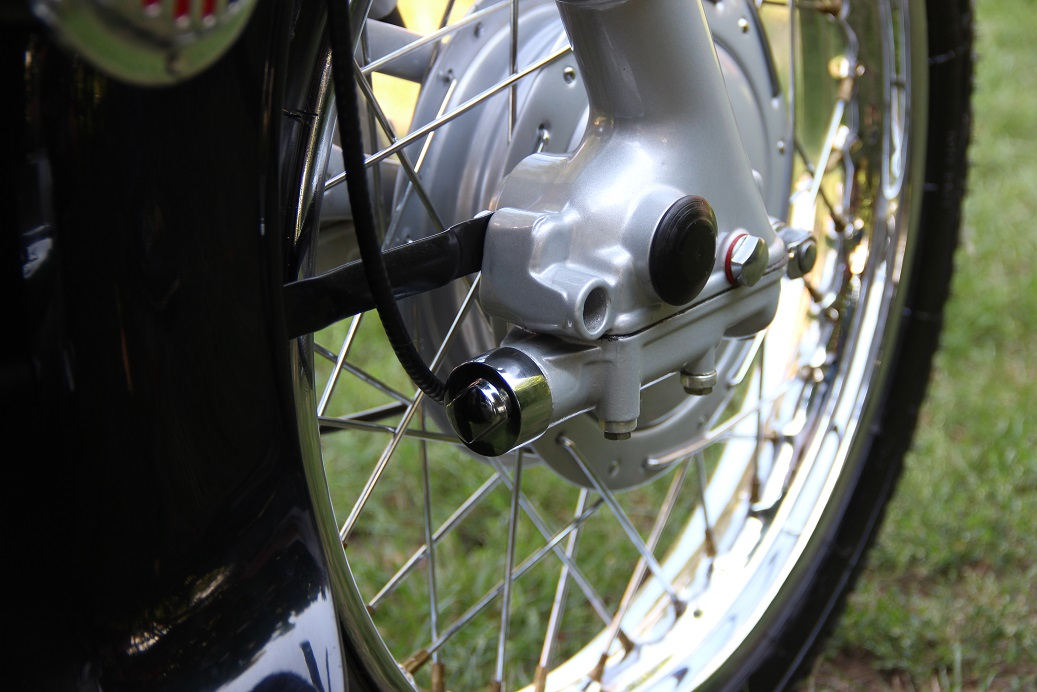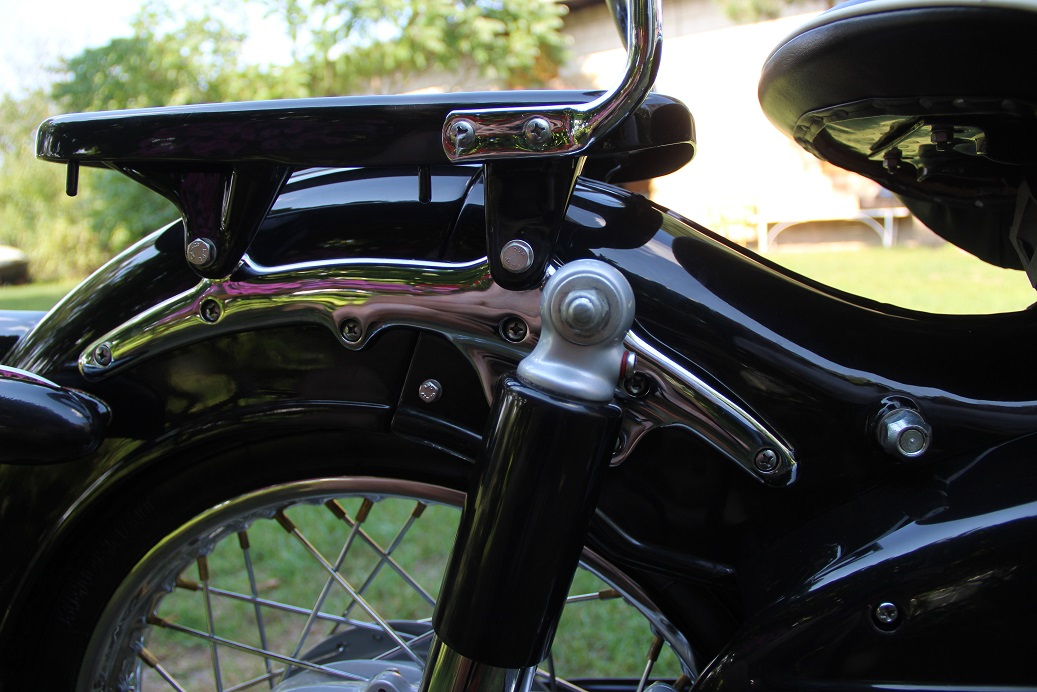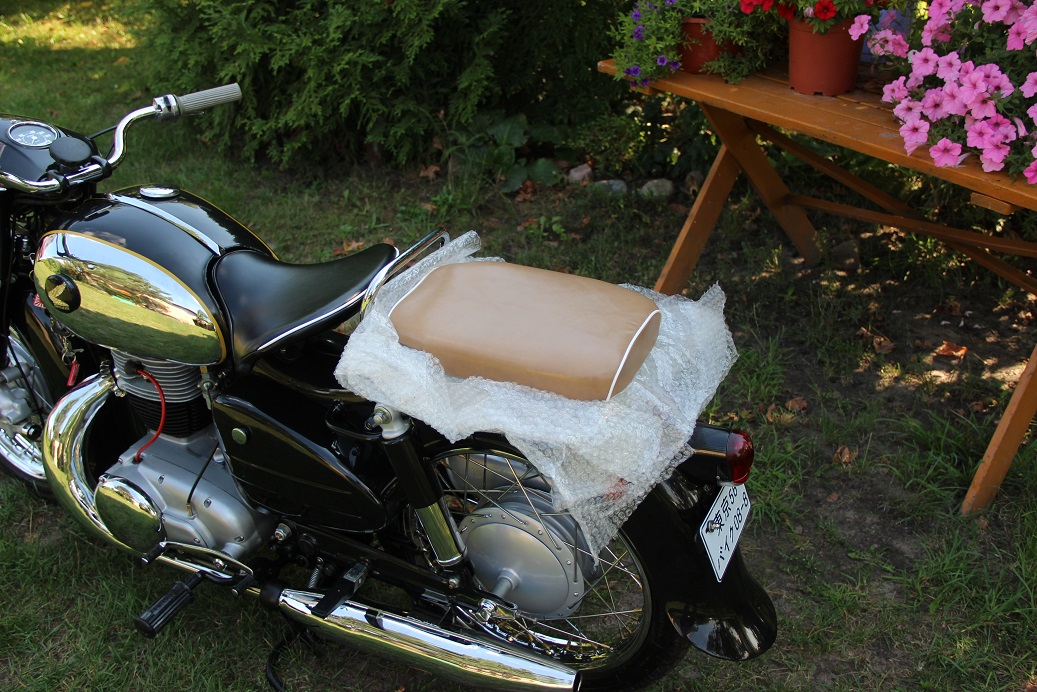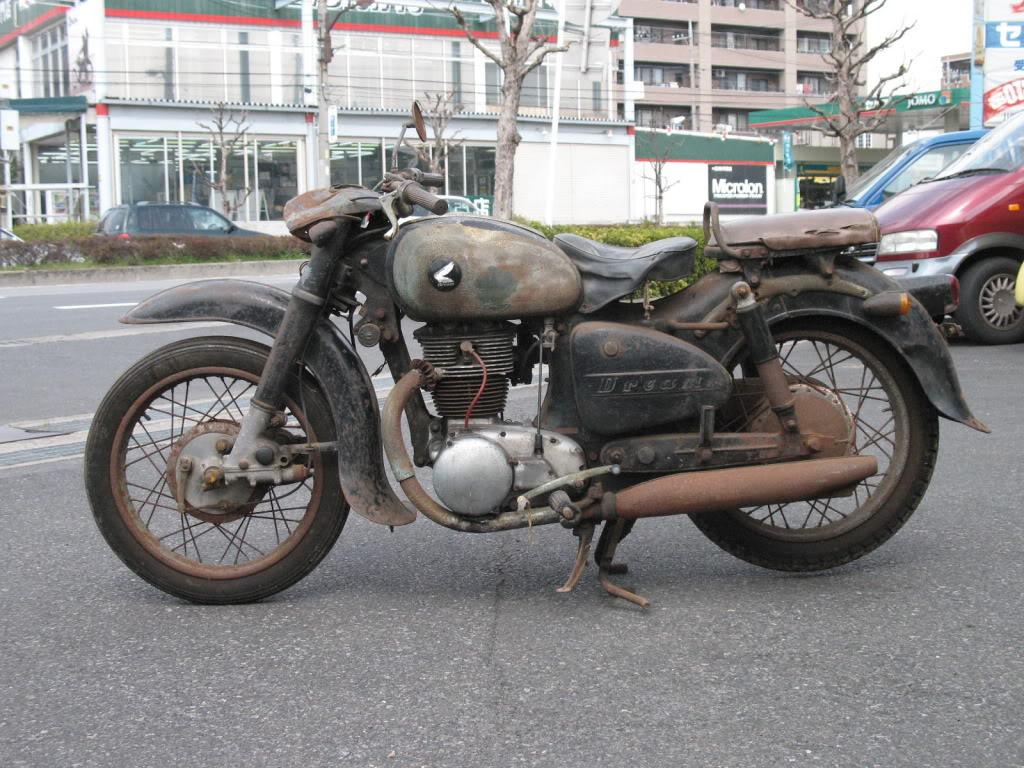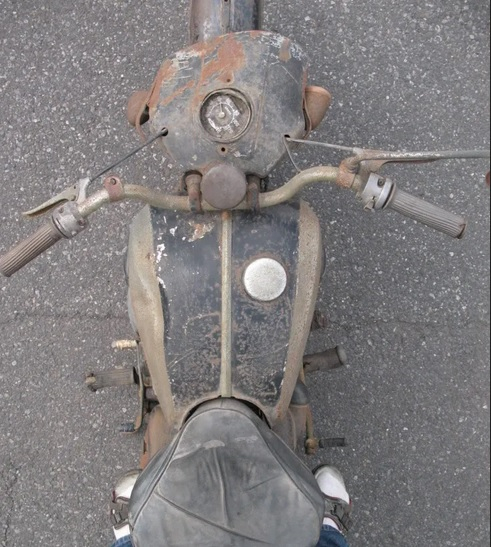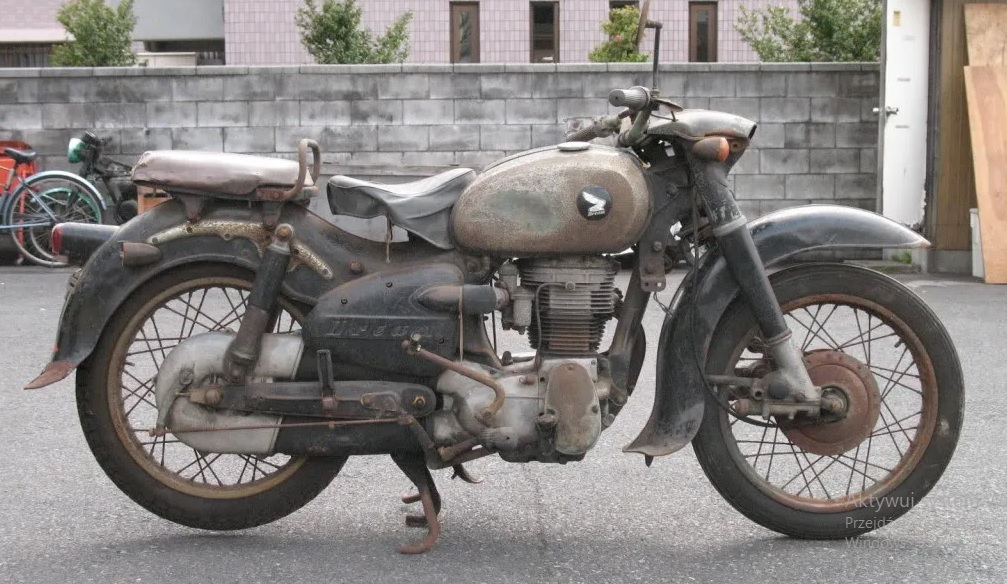 Before restoration: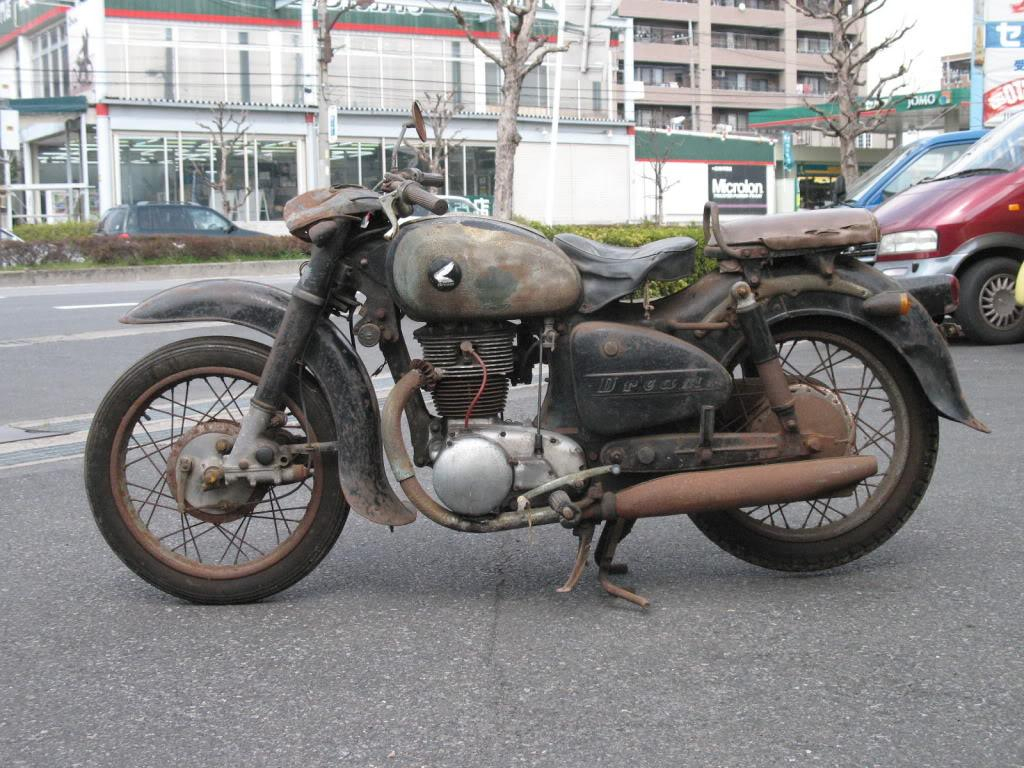 Almost all parts are genuine! Genuine exahust was found in Japan and was repaired by craftsman. Also I found geuine front lamp and cover. Even rims and chain are genuine!
Modern are:
Spokes
Rear lens, winker lenses (reproduced and look the same like oem) - but I still have the oem
Leathers
So bike is almost 100% geunine!
I have pictures from restoration if someone needs.

Bike will be sold in Bonhams

The Autumn Stafford Sale
The Classic Motorcycle Mechanics Show
19 Oct 2019 20 Oct 2019
https://www.bonhams.com/auctions/25384/